Has anyone told you that email marketing is dead?
Far from being dead, email marketing is alive and relevant to reach your target audience. With all the other digital marketing tactics and trends available, what makes email marketing important for small businesses?
Email marketing is an efficient way to connect and engage with your audience. Think about it, do you know anyone who doesn't have an email address? Email marketing is a sure-fire way to you grow your audience, create your branding, and build your reputation.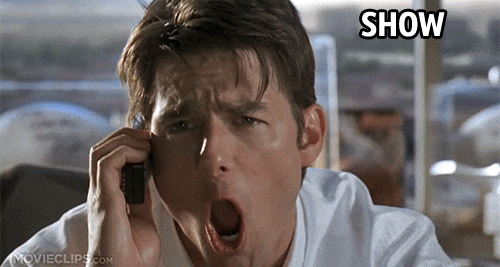 It can open up more opportunities for your business. It can bring new customers and build a stronger relationship with them. One of the important things you need to remember is that generic emails no longer hold value. Modern customers respond better to more organic approaches.
Regardless of the size of your business, email marketing is essential. The way you allocate the budget is important, especially with small businesses that have smaller budgets. Emarsys surveyed 254 retail professionals in regards to handling competition with larger retail players. The result says that 81% of retail professionals still rely on email for customer acquisition.
I've listed five benefits of email marketing for small businesses:
Email Marketing is Cost and Time Effective
We all know that small businesses have a smaller budget compared. Small businesses must maximize their marketing budget while reaching their goals. Marketing tactics like TV or Print Ads are costly with the fees involved, and the production of these will consume most of your time. Every time you're not focusing on the business is lost revenue and opportunity.
On the other hand, there are few costs in email marketing. You can do the emails yourself, or you can hire someone to do it for you. It depends on the resources that you have at the time. Mailchimp is one of the best free email marketing software for small businesses. Their free plan gives you basic email marketing features such as email creation and scheduling.
While being cost-effective, email marketing has a high return of investment (ROI). Campaign Monitor said that every $1 spent on email marketing typically generates about $38 in ROI.
Building Relationships with your Customer
Your customer is everything! Signing up to your email list means something caught their interest. Why don't you make them aware of what's happening with your business?
It is time-consuming if you're reaching out to your customers one by one. Email is the best way to send updates to your email list. May it be for a live masterclass, a product launch, your latest podcast episode, or your personal growth. Your audience will surely be interested in these because they also want to find out how you began your small business.
Building relationships with your customers equates to building your credibility. The more you share things about your business, and the more you show up, the more they'll trust your business.
Email Marketing Statistics
The only way to know if your email marketing strategy for your small business is working is to measure the results. This is also why you need email marketing; the metrics are easy to track and measure. You won't have to guess whether what you're doing is working or not.
You can see if they opened the email, clicked the links on it, or unsubscribed to your email list. You can also see which topic makes them want to open those emails that you sent. Having this information is very important to analyze your email marketing tactics and make adjustments accordingly.
Personal and Customizable
Email marketing lets you segment your audience into lists. List segmentation is dividing your email list into segments based on the information they've given. According to DMA, segmented and targeted emails generate 58% of all revenue.
Let's say you're in the beauty industry, and you offer skincare and make-up products. Not everyone's interested in make-up products and vice versa. In this case, you can send personalized messages that resonate and give value to your customers. When you post on Instagram, you address your followers as a whole. Using email marketing correctly allows you to reach out to people individually, and split topics for your private membership.
You can also consider sharing your personal experiences through email marketing. According to Monetate's research, marketers see an average increase of 20% in sales when using personalized experiences. Maybe they're going through what you've gone through. In this way, they will look for more to prepare for what might happen on their journey.
Other than that, you can also attach videos to your personalized emails. This will make your emails more interactive. You must take note that most people use their mobile devices to view their emails. Your email must be optimized in mobile view for easier access.
Email Marketing is More Powerful than Social Media
Email reaches more users at a less cost. As someone who's still growing their business, it's important to maximize the budget. As stated above, for every $1 spent, email marketing generates $38 in ROI. While on google ads, businesses make an average of $2 in revenue for every $1 they spend. By just seeing these statistics, which one would you choose more?
Some consumers can go on a day without using social media, but they check their emails more often. What we love about email marketing is the thought of having control over it. While on other digital channels – Facebook, Instagram, LinkedIn – the algorithm decides who sees your content, and where and when they'll see it.
The Bottomline
Email marketing strategy for small business owners is indeed important. It'll help you be one or two-step ahead of your competitors.
Now that we've given you email marketing tips for small businesses, it's time for you to put the knowledge into action. We know there are other different ways to engage with your customers, but the key is to find your unique way. Start now and you will reap your rewards in due time. Comment below on what you will do with your email marketing strategy!
The power of email marketing is completely undeniable! It is one of the most reliable, consistent ways to grow your business and make sales consistently with your email list.
At Gal, I have strategies for businesses in all stages developed to help you build, convert, and create engaging relationships in your mailing list. I have helped all sorts of businesses grow and implement a strategy for their success. Book a free consultation today.
Learn more about Gal's services here.